CLASSIC GIFT VOUCHER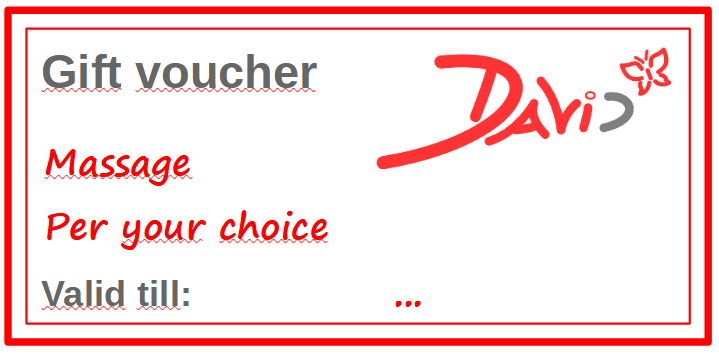 Would you like to give your friends, loved ones or within the company a voucher for pleasure or relaxation?
Buy a gift voucher for procedure of your choice from the current offer.
How to get the voucher?
Buy and receive directly in the salon after previous agreement.
Order via e-mail, where you receive instructions for bank transaction. Voucher will be sent to you by e-mail.